System: Haiku 32bit

Bubble Chain is a simple, funny game written in EGSL by Markus Mangold.

Target of the game is to set a bubble on the gamescreen. The bubble need to place on a position there the balls, flying around the screen, cross the bubble. If a ball get in contact with the bubble a new bubble will be created. To finish a level you need to collect a count of balls.

Installation

To install Bubble Chain you need to visit our repository server. Here you can download the package or you can add our repository server to you system to install it from HaikuDepot.
pkgman add-repo http://software.besly.de/repo

The game


Over the menu you can start the game and watch the highscore.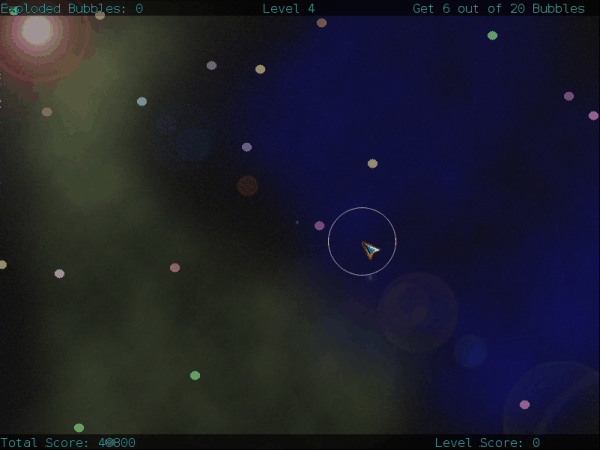 Playing the game is very simple, select a position of screen and press the left mouse button.


All balls crossing the bubble are destroyed and creating new bubbles.

Info
mouse = place the pointer
esc = back to menu / quit the game
| | |
| --- | --- |
| | Mouse-Pointer |
| | Balls |


Official website: http://www.egsl.retrogamecoding.org
Tutorial by Christian Albrecht (Lelldorin) December 2018
Made available by BeSly, the Haiku, BeOS and Zeta knowledge base.